107 icons | "about me" for
20inspirations + various multifandom icons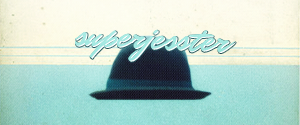 I was started this round kinda late, since I had finals and my graduation to deal with, so overall my icons are really rushed - some of them I spent a bit of time on, some of them I didn't...
I decided not to make my own inspiration post either, because of the time constraint, and opted to just make icons of 20 characters that I relate to particularly well.






001
002
003
004

005
006

007

008
009
010
011

012

013

014

015

016
017
018

019

020

ALTERNATES/REJECTS




21-25




26-30



31-35

36-37

ROUND 19: ART + Game of Thrones S2 @
20inspirations, unfinished + alts.
A big, experimental mess. Some of the Sansa ones were made following
pamkips's painting tutorial...sortof. I don't have a tablet, and my ergonomic mouse stopped working, so I drew all the lines and Sansa's lips in with my trackpad.





38-42



43-47



48-52



53-57

Doctor Who/Sherlock/Harry Potter battle @
icon_talk + alternates



58-62




63-68




69-72

other icons for various challenges
Atonement, Game of Thrones, Sherlock, Harry Potter, Jessica Chastain, Ryan Gosling, Rooney Mara, Mia Wasikowska, The Tudors.




73-77




78-82




83-88




89-92





93-98



99-102



103-107

credit
superjesster or
nailbites
do not hotlink/edit/claim as your own
join/watch
comments are very appreciated, thank you! ♥

And thank you so much to those who nominated me in the Harry Potter and Game of Thrones category at the magicawards (afsjdfgjd BOBBY)! I seriously didn't know about it until I saw a few people mention their own thank yous, and I'm so happy about it afdjskgjfgjdf ♥ ♥ ♥